Toyota Shows Stern Drive Again!

2000 Tokyo International Boat Show

This page is operated by RBBI and is NOT an official Toyota page.
Toyota showed a stern drive again at the 2000 Tokyo International Boat Show. They showed one back in the 1997 show too. They have been mentioned many times as a possible entrant to the U.S. stern drive market.
A nice story about their ongoing expansion into the marine area is:


Getting Ready to Go World-Wide
by Mike Derrett
International Boat Industry magazine 
April/May 2000 
Pages 26 & 27 

The article includes photos of the 2000 Tokyo International Boat Show and one of the drive

No references to the drive can be found on the Toyota Marine's U.S. web site. We did pull some nice photos and dimensions off Toyota's Japanese web site. It appears the drive is not yet released for sale in the U.S.

The photos bear a strong resemblance to Yamaha's earlier drives. The recently alliance with Yamaha plus Yamaha's long history of contrarotating drive patents may mean there was some collaboration going on here.
Gasoline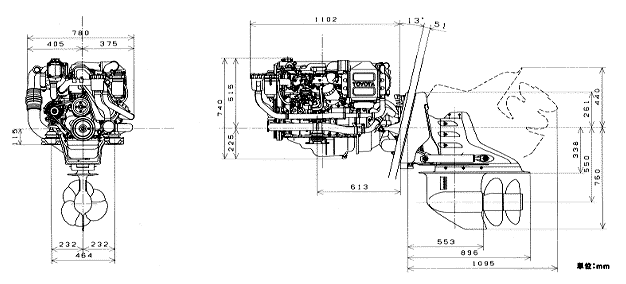 Diesel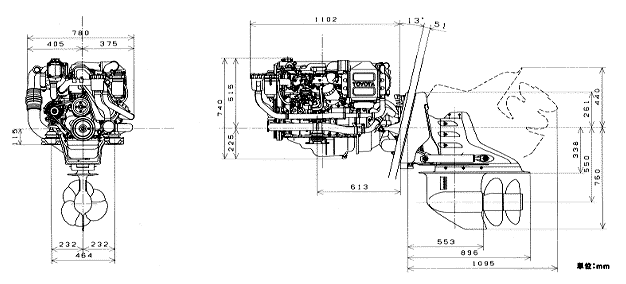 Toyota and Yamaha Motor strengthen their business tie-up,
and Toyota and Yamaha group shall tie up with investment
Yamaha Press Release
6 March 2000
Toyota (President: Fujio Cho) and Yamaha Motor (President: Takehiko Hasegawa) today agreed to strengthen their business tie-up in connection with three business areas:1. manufacture and development of engines for vehicles, 2. motor sports business and 3. marine business.

After Toyota and Yamaha Motor co-developed the "TOYOTA 2000GT" * which was initially sold in 1967, they have been closely co-operating in many business areas, including development and manufacture of high-performance engines and other apparatus.
We desire to increase our co-operation and develop our business much more through the business tie-up, while maintaining the independence of each operation.

We intend to examine the specific content in each business area of our business tie-up.
In Addition to the above business tie-up, Toyota, Yamaha Corporation (President: Kazukiyo Ishimura) and Yamaha Motor agree to cooperate with investment.
Toyota shall acquire 12,500,000 shares, 5% of the aggregate number of the outstanding shares (after the adjustment of potentially dilutive securities), of Yamaha Motor from Yamaha. Thereafter, Toyota will be the second-largest shareholder of Yamaha Motor. Each of Yamaha and Yamaha Motor shall acquire 500,000 shares of Toyota from the secondary market, respectively.
Thereafter, the Yamaha group will hold 1,000,000 shares of Toyota, in total.

*TOYOTA 2000GT was initially sold in May 1967 and the genuine grand touring car, which Toyota manufactured for the first time, with maximum speed of 220km/h. The engine "Type 3M" (DOHC 1988cc, 150h.p.), which was equipped in such car, was developed with the cooperation of Toyota and Yamaha Motor, and manufactured by Yamaha Motor.


Return to Recreational Boat Building Industry Home Page
---